Do You Take Your Chocolate…Dirty or Clean?
When I first started "clean" eating several years back, I learned the rule on reading the ingredients on packaged foods. If the ingredients contained more than 5, were tough to pronounce or ones that I didn't recognize, I need not eat it. Sadly, lots of foods that I have been enjoying for most of my life was nixed off the list. Such foods like sugar/fat free sweets, whole wheat crackers/breads, frozen desserts, fruit-filled yogurts, and more!
But the one fave food of mine that shocked me the most was dark chocolate. Its supposed healthy benefits were clouded by a list of additives, preservatives, sweeteners, dairy and fillers. All making chocolate an unhealthy choice. However it was one treat that I wasn't about to give up so easily. So I started exploring the world of chocolate and the most natural it had to offer.
Let's start with the most common ingredients you'll find in "dirty" dark chocolate.
– Sugar, high fructose corn syrup, artificial sweeteners: used to lighten the natural bitterness in cacao
– Milk Fat: used to plump up the chocolate and give it a rich, creamy texture
– Soy Lecithin: an emulsifier that helps to bind the ingredients
– Saturated Oils: vegetable, palm, and canola oils are most commonly used to give smooth texture
– Cacao: dried seeds found in the pod of the Theobroma cacao pod that provide the rich taste of chocolate
– Cocoa Butter: vegetable fat extracted from the cacao bean to give chocolate its flavor and aroma
These ingredients do play a major part in creating a scrumptious chocolate bar but are they necessary? Sure…some are, like the obvious cacao. But just like all packaged foods, most are not and are used mainly to preserve shelf life, for bulk manufacturing, to lower costs, and increase taste and texture.
Here are some ingredients you'll find in "clean" dark chocolate.
– Naturally derived sugar: coconut sugar, stevia, inulin, and xylitol are all great substitutes to the commonly used white, brown, palm or cane sugars
– Liquid Sweetener: raw honey, real maple syrup, and molasses are all great natural sweeteners
– Coconut Oil: a good alternative to using cocoa butter but has a slight coconut taste and scent
– Raw Cacao: processed at lower temperatures to ensure highest nutritional value. Not usually treated with alkalizing agents or additives
– Nut butters: almond and cashew are most popular. Gives chocolate its sweet, rich, and creamy taste
Do we have to sacrifice clean eating so to enjoy foods that we love? HELL NO! With the "clean" eating rage, we have choices and don't have to opt for "dirty" chocolate!
Here are some of my fave "clean" dark chocolates that make life worth living. 🙂
1. NOT YOUR SUGAR MAMA
LOVE! (1) they use raw cacao (2) has consistency and taste of fudge (YUM!) (3) they use essential oils for flavor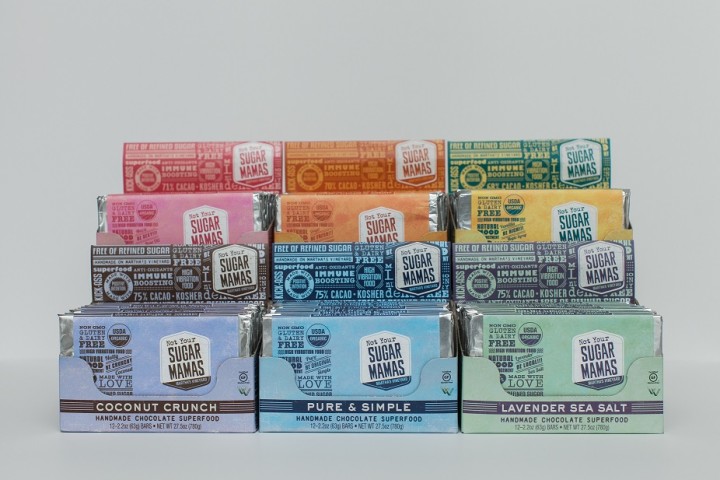 2. HU KITCHEN
LOVE! (1) they use coconut sugar (2) comes in delicious and unique flavors  (3) also an amazing Paleo restaurant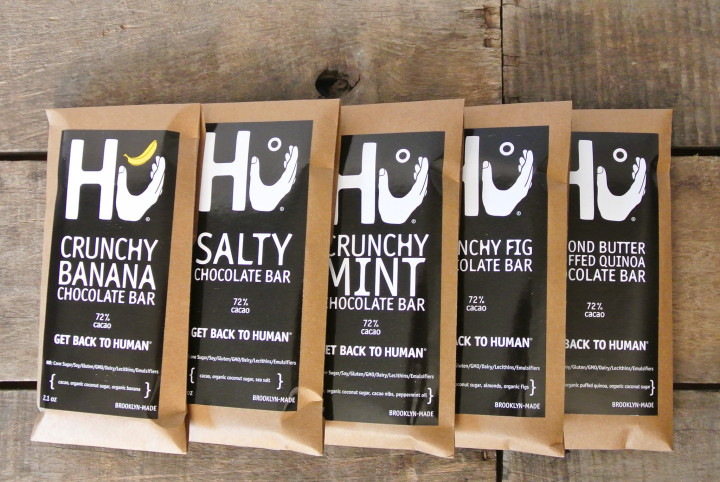 3. ADDICTIVE WELLNESS
LOVE! (1) they only use raw cacao (2) no processed sugar EVER (3) they use Amazonian superfoods and Chinese herbs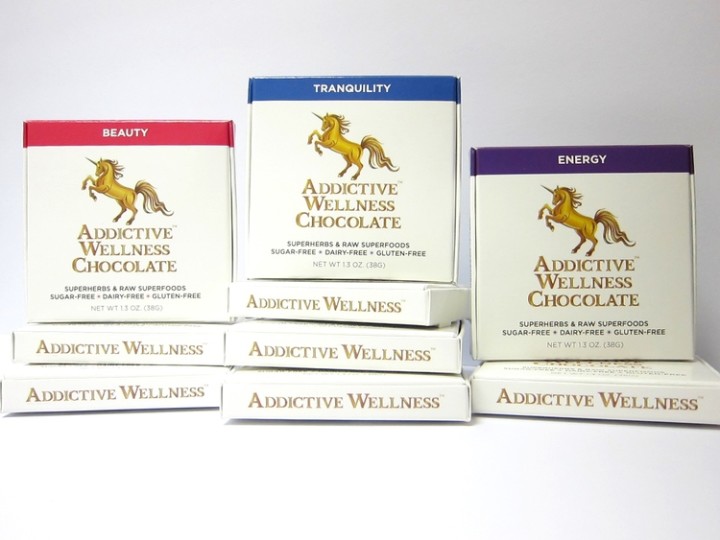 4. SACRED CHOCOLATE
LOVE! (1) made in 100% renewable energy facility (2) use maple sugar or inulin (3) they too like Chinese herbs!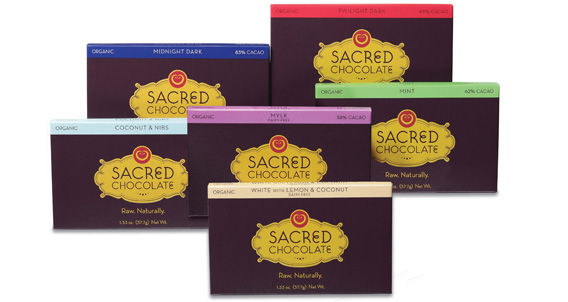 5. ORGANIC NECTARS
LOVE! (1) they use Madagascar Vanilla for a rich, creamy, mellow flavor and texture (2) they use coconut sugar as a sweetener (3) they use non-GMO sunflower lecithin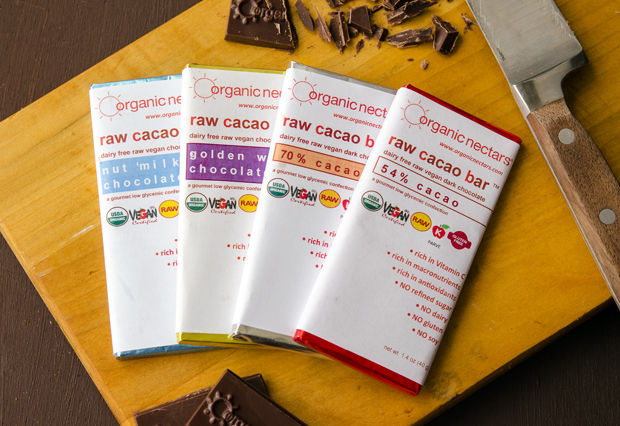 *These brands are found in Whole Foods, Fairway, Trader Joe's, Health Nuts and smaller health food stores. 
Because of raw cacao and the natural ingredients used, you will find a slight more bitterness in "clean" chocolate. But explore both"dirty" and "clean". I guarantee you will taste the difference. It's all about what you want to put in your body. Going raw, macrobiotic, paleo, vegan, organic, clean (or whatever label you want to use) is not easy.  Sometimes you just want to enjoy a piece of "dirty" chocolate. But for those that don't want to steer too far away from their cleaning eating habits, now they don't have to. Having options is a GREAT thing.  YAY FOR CHOCOLATE!
You May Also Like